Printer-friendly format
FOR IMMEDIATE RELEASE
CONTACT: Cathy Renna, cathy@targetcue.com, 917-757-6123
Counsel in US Marriage Equality Case to Serve on National Legal Panel‬ at National LGBT 50th Anniversary Celebration
Panel includes Douglas Hallward-Driemeier, counsel for Supreme Court Plaintiffs in Marriage Equality Case to Be Decided June 2015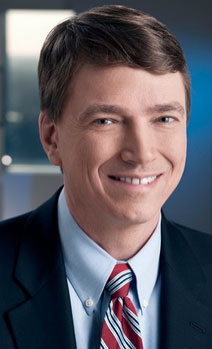 May 11, 2015, Philadelphia, PA - The National LGBT 50th Anniversary Celebration (July 2 to 5) today announced that Douglas Hallward-Driemeier, who with Mary Bonauto argued the marriage equality case (Obergefell v. Hodges) before the U.S. Supreme Court, will serve on the National Legal Panel. The National Legal Panel is a collaboration with the Williams Institute, UCLA School of Law. Brad Sears, Executive Director, Williams Institute is the moderator with panelists James Esseks, Director, ACLU LGBT & AIDS Project, Douglas Hallward-Driemeier, who is a former Assistant U.S. Solicitor General, Kenji Yoshino, Chief Justice Earl Warren Professor of Constitutional Law, NYU School of Law and Daniel Vail, Attorney, U.S. Equal Employment Opportunity Commission (EEOC).
With a highly anticipated Supreme Court marriage equality decision expected in late June 2015, this panel of leading legal advocates and scholars will explore our progress—from the first Supreme Court brief for LGBT equality, filed by Gay Pioneer Frank Kameny in January 1961, to this latest landmark ruling—as well as the current and future legal challenges facing the LGBT community.
Said Malcolm Lazin, chair of the 50th Anniversary: "This panel will convene immediately following the historic Supreme Court decision on marriage equality, making this the first major event following the decision and an amazing opportunity to hear from the lawyer who helped argue the case as well as some of the most astute legal minds on LGBT civil rights."
Said Brad Sears of the Williams Institute: "The LGBT movement has come a long way at the courts, from major losses in the 1970s and 1980s on marriage, employment discrimination, and criminalization of sodomy to the increasing number of victories we've seen more recently. There is a long way to go and the path is full of opportunities but also challenges."
The organized LGBT civil rights movement was launched when activists from New York, Washington D.C., and Philadelphia staged demonstrations for equality each Fourth of July from 1965 to 1969. When 40 activists picketed in front of Independence Hall in 1965, it was the largest demonstration for gay equality in world history.
Organized by pioneering gay activists Frank Kameny and Barbara Gittings, these "Annual Reminders" laid the groundwork for the Stonewall riot in 1969. After Stonewall, Kameny and Gittings suspended the Annual Reminders and turned their energies to the 1970 march from Greenwich Village to Central Park marking the first anniversary of Stonewall.
From July 2 to 5, in Philadelphia, the National LGBT 50th Anniversary Celebration includes panels, Gay Pioneers screening, fireworks, daily parties, LGBT history exhibits, concerts, National Interfaith Service, wreath laying at the Gay Pioneers historic marker, and street festival in the gayborhood with the highlight the one-hour LGBT 50th Anniversary Ceremony on a large stage in front of Independence Hall on July 4th.
There is no registration fee and most programs are fee and held on or near Independence Mall.
For more information, visit www.lgbt50th.org and www.gaypioneers.com