Printer-friendly format
FOR IMMEDIATE RELEASE
CONTACT: Cathy Renna, cathy@targetcue.com, 917-757-6123
Walter Naegle, Partner Of Civil Rights Icon Bayard Rustin To Attend National LGBT 50th Anniversary Ceremony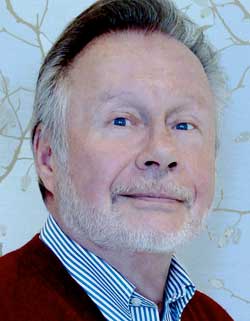 April 20, 2015, Philadelphia, PA - The organizers of the National LGBT 50th Anniversary Celebration (July 2 to 5) today announced that Walter Naegle, Bayard Rustin's surviving life partner, will attend the National LGBT 50th Anniversary Ceremony at Independence Hall on July 4th.
Said Naegle: "Bayard would be amazed to see this historic and diverse celebration of the Gay Pioneers and 50 years of LGBT civil rights progress, especially as we just commemorated 50 years since the Selma to Montgomery Freedom March, which he participated in. As an African-American gay man in the 1940's 50' and 60's, he was marginalized despite his role as an advisor to Dr. Martin Luther King, Jr., principle organizer of the March on Washington in 1963, and his tireless efforts for workplace equality for African-Americans."
"We are honored to have Walter Naegle participating at the National 50th Anniversary Ceremony," said Malcolm Lazin, 50th Anniversary Chair. Bayard Rustin's legacy is a reminder of how our movements intersect. The African-American civil rights movement influenced nonviolence and tactics employed by the Gay Pioneers. As Gay Pioneer Lilli Vincenz stated, "They picketed, so did we."
Bayard Rustin was a master strategist who is best remembered as the organizer of the 1963 March on Washington, one of the largest nonviolent protests ever held in the United States. He brought Gandhi's protest techniques to the American civil rights movement and helped shape Martin Luther King, Jr.'s international legacy of peace and nonviolence.
Barack Obama bestowed a posthumous Presidential Medal of Freedom — the nation's highest civilian honor — on Bayard Rustin. Walter Naegle accepted the award.
Despite these achievements, Rustin was threatened, arrested, beaten, imprisoned and fired from important leadership positions, largely because he was an openly gay man in a fiercely homophobic era.
The organized LGBT civil rights movement was launched when activists from New York, Washington D.C., and Philadelphia staged demonstrations for equality each Fourth of July from 1965 to 1969. When 40 activists picketed in front of Independence Hall in 1965, it was the largest demonstration for gay equality in world history.
Organized by the father and mother of the LGBT civil rights movement, Frank Kameny and Barbara Gittings, these "Annual Reminders" laid the groundwork for the Stonewall riot in 1969. After Stonewall, Kameny and Gittings suspended the Annual Reminders and turned their energies to the 1970 march from Greenwich Village to Central Park marking the first anniversary of Stonewall.
From July 2 to 5, in Philadelphia, the National LGBT 50th Anniversary Celebration includes panels, Gay Pioneers screening, fireworks, daily parties, LGBT history exhibits, concerts, National Interfaith Service, wreath laying at the Gay Pioneers historic marker, and street festival in the gayborhood with the highlight the one-hour LGBT 50th Anniversary Ceremony on a large stage in front of Independence Hall on July 4th.
There is no registration fee and most programs are fee and held on or near Independence Mall.
For more information, visit www.lgbt50th.org and www.gaypioneers.com